'The Story of Peterloo' by F.A. Bruton, Pub. 1919
Images from the book - with captions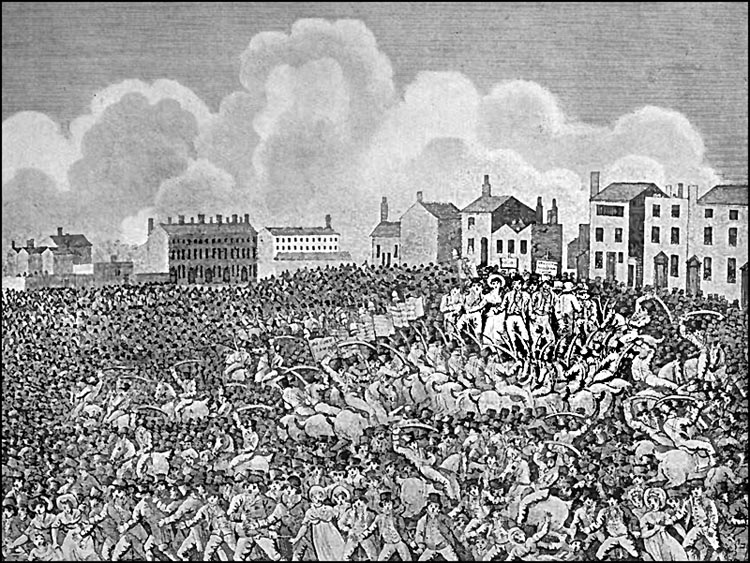 A VIEW OF ST. PETER'S PLACE
A CONTEMPORARY PICTURE SHOWING THE MANCHESTER YEOMANRY RIDING FOR THE HUSTINGS
The houses on the right are on Windmill Street; the row on the left is in Mount Street. the hustings and the crowd to the right of the picture are are on the site of the Free Trade Hall. The corner of the garden wall on the estreme left is on the site of the corner of the Midland Hotel. On the the hustings we may distinguish Hunt and the President of the Manchester Female Reformers.

'The Story of Peterloo' by F.A. Bruton, Pub. 1919
Written for the Centenary, August 16th, 1919'.by F.A. Bruton, M.A.(of the Manchester Grammar School.
Download .pdf copy from the Internet Archive HERE
Transcribed here by Sheila Goodyear 2019